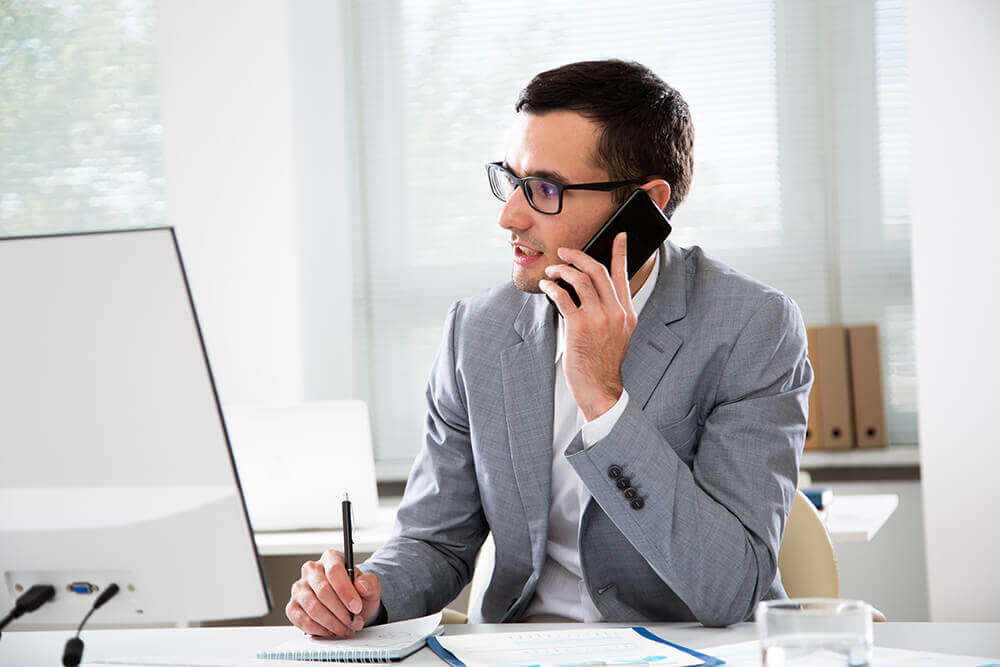 Leads

Are the Key to Agent Success

At Kingdom Insurance, we understand that the key to an agent's success begins with generating leads. That is why we make sure all of our agents have access to unlimited potential customers year-round, many times at no extra cost. Our proven method of generating leads by targeting specific areas and demographics is compliant, dependable, and effective. Take a closer look at how this process works and how it can impact an agent's book of business regardless of whether they are new to the industry or expert brokers.
Our Proven Process
Planning & Targeting
Agents work closely with the Kingdom team using advanced digital tools to carefully study which areas and demographics to target. In the beginning, agents usually target areas in which they live, but in time they also target different cities and even states.
Sending Mailers
Kingdom has a time-tested, system where lead cards are sent in the mail to each person on the target list. Agents receive a 1,000-lead mailer at NO COST. They also get a discount if they want to pay for additional leads, for an even larger reach.
Getting Signatures Returned
Prospective clients who receive a mailer and wish to be contacted are instructed to sign the pre-posted card and mail it back to Kingdom. Their signature gives agents the legal right to contact them regarding insurance.
Following Up & Enrolling Clients
With an average 3% return rate, agents typically have about 30 leads to contact per month once the lead cards are mailed back. If they can enroll at least five clients per month, they will have access to no-cost monthly leads forever.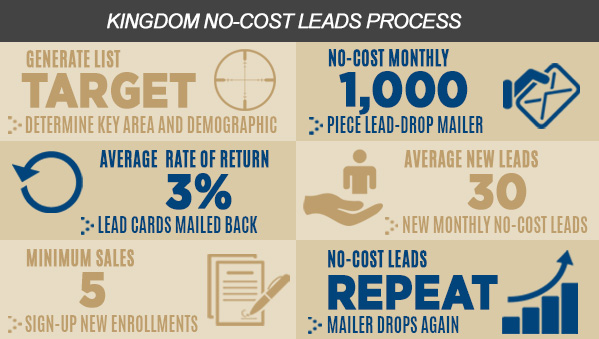 No-Cost

Leads for Life

You will never have a shortage of leads to work when you become an agent for Kingdom Insurance. As long as you obtain five enrollments per month, you will continue to receive no-cost leads over and over again. Agents can also pay for 2 or 3 times the number of mailers that go out if they wish to expand their business even more. They pay a discounted rate of $320 per 1,000 mailers (as of 2022), which is a fantastic deal. Kingdom Insurance does everything possible to invest in your success for life!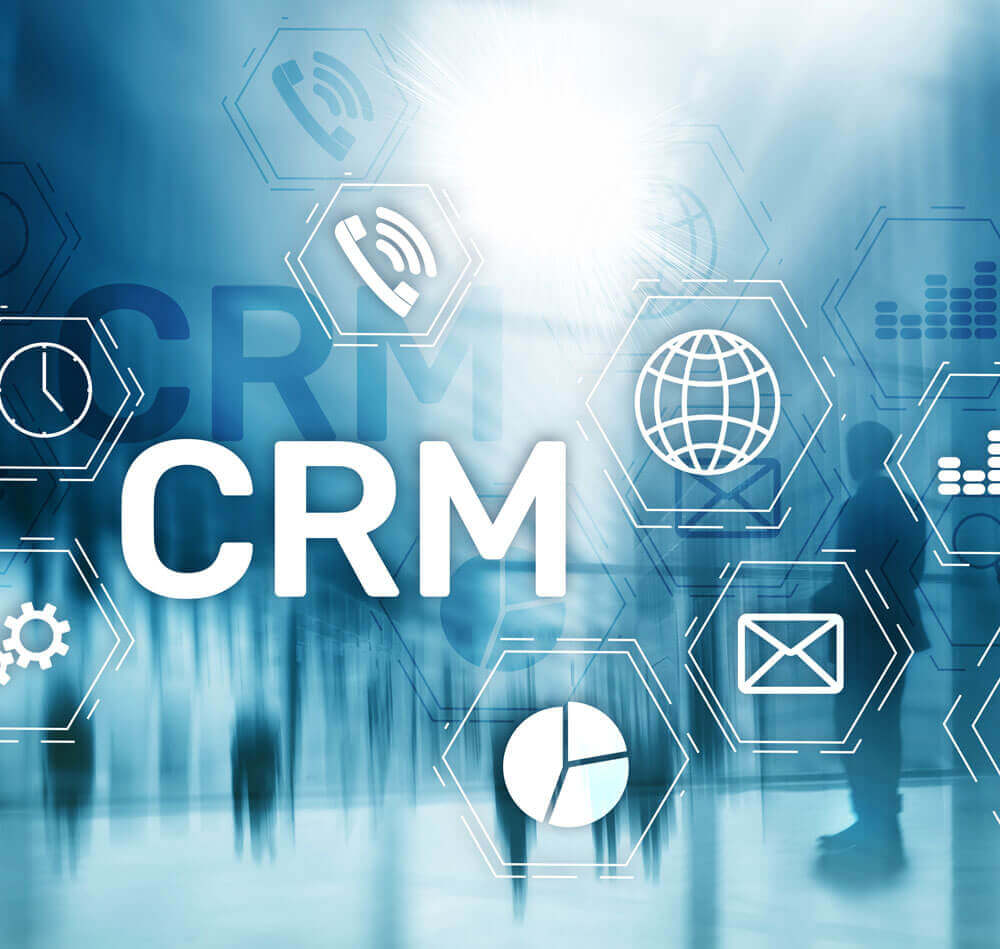 Lead
Management
Kingdom uses a powerful Lead Management CRM on a special agent website to track all leads. They are uploaded daily and available directly in the agent's portal. An image of the lead card, which has the person's signature, is also uploaded simultaneously. Agents are then free to view, track, print, and enter lead results all in one place.
Furthermore, leads are exclusively assigned to one agent. Kingdom reserves the right to reassign them to another agent only if the original agent doesn't work the leads they are given. The goal is simple; Kingdom wants all leads worked by agents.
How Agents Typically
Follow Up On Leads
Phone or Video Calls
Phone or Video Calls
Pick up the phone and call to sign them up using Kingdom's Enrollment Tool right then or schedule an appointment to meet with them in person.
In-Person
In-Person
Go directly to a person's house with the signed lead card in hand. Many leads are retired or can't work, so it can be easier to meet with them at their home.
Traveling
Traveling
Target different cities and states, then travel to that area to work leads for two or three days. This can be extremely successful with the right target!
Find Success With
Kingdom Insurance
Our goal is to improve life through insurance, and that means providing great tools and products for our agents and their customers. As an agent, you will have a fulfilling occupation where you can help others find peace of mind with great insurance coverage. Register, request a packet, or schedule a meeting with one of our team specialists to begin a successful and meaningful career today!