Exploring the Special Needs and Dual-Eligible Market
May 3, 2022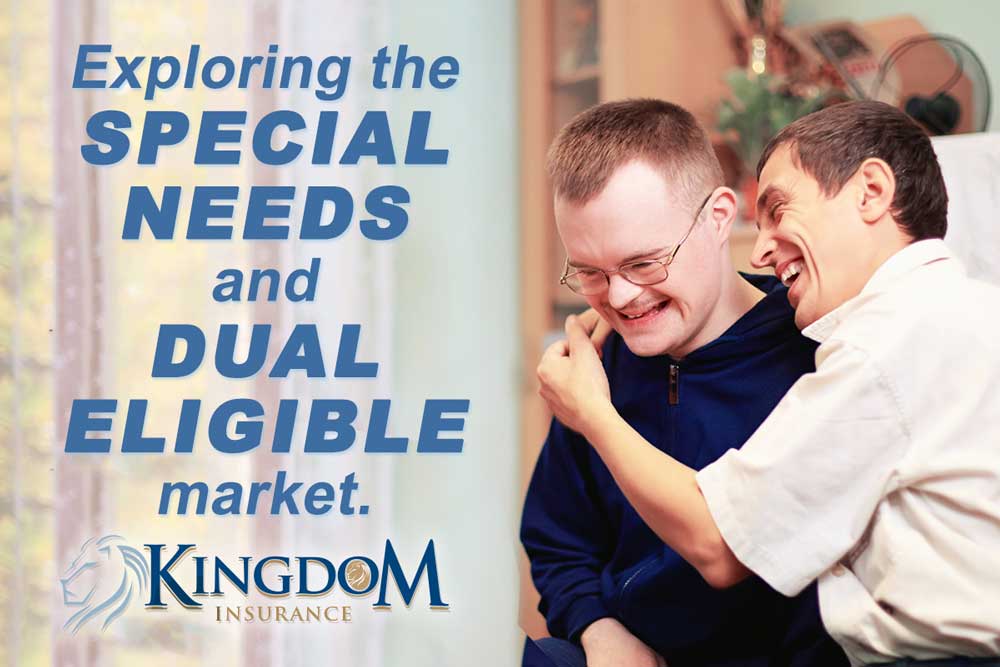 In our ever-changing Medicare market, we have an emerging demographic that is significantly underrepresented: dual-eligible. Approximately 12 million Americans are dual-eligible, representing 20% of the Medicare population.
Less than 30% of these dual-eligible are enrolled in a Medicare Advantage or Special Needs Plan (D-SNP). This opportunity has created a surge in special needs plans being offered and a renewed focus on this unique demographic from Medicare Advantage carriers nationwide.
If you are a licensed agent offering Medicare Supplement plans, you should be exploring the dual eligible/special needs plan market. D-SNPs have unique enrollment windows and guidelines compared to standard MAPD, which yield a year-round selling opportunity outside of AEP and OEP for agents.
What is a D-SNP?
Dual Eligible Special Needs Plans (or D-SNP's for short) are a special type of Medicare Advantage Plan that provides health benefits for beneficiaries that are dual-eligible, meaning they qualify for both Medicare and Medicaid.
States determine which D-SNP's can be offered and the benefits provided. Generally speaking, D-SNP's may include (varies by carrier):
$0 monthly premiums
Care coordination
Vision and hearing benefits
Over the counter, quarterly benefits
Transportation benefits
Telehealth services
Gym memberships
Part D coverage
A D-SNP plan will include coverage for hospital services (Medicare Part A), medical health care needs (Medicare Part B), and prescription drugs (Medicare Part D) through a single plan. With a D-SNP there may also be social services available to help coordinate a beneficiary's Medicare and Medicaid benefits.
There are five D-SNP types with varying degrees of Medicare coverage:

All Dual
Full Benefit
Medicare cost-sharing
Dual eligible subset
Dual eligible subset Medicare zero cost-sharing
Selling D-SNPs isn't for everyone.
It can be challenging and sometimes uncomfortable. When selling D-SNPs, you should keep an open mind and never look down on a prospect because of their living or financial situation. Remember, we all come from different walks of life, but we're all human. Always remember that the goal is to help others that need you. Without your help, they may not get the coverage they need. Selling D-SNPs is both emotionally and financially rewarding. You know you've made a difference and provided for your family at the end of the day.
If you want to explore the Dual Special Needs Plans available to add to your portfolio, contact Kingdom Insurance's team today!