Selling Medicare Advantage Over the Phone
May 15, 2022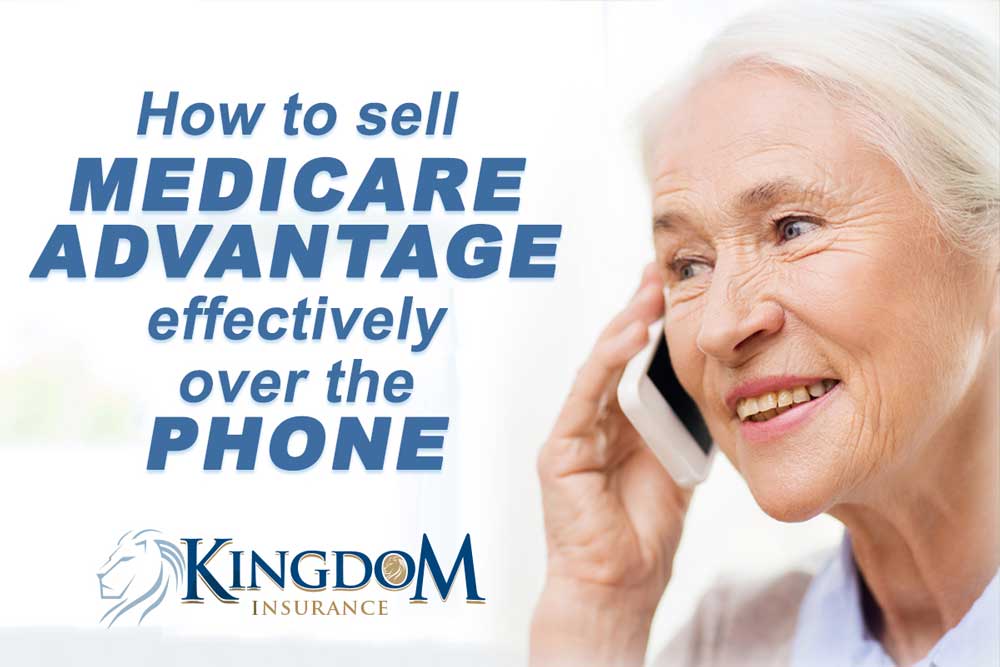 What could the world's worst pick-up line possibly have to do with selling insurance over the phone? It illustrates the importance of opening lines and first impressions. Confidence, charm, intuition, and perfect timing are needed for both a good pickup line and a good opening line. As an independent insurance agent, you are working hard to turn strangers into customers. You have only a few seconds to transform a simple opening line into an engaging two-way conversation, which can be daunting.
When on the phone, you don't have the opportunity to use facial expressions and eye contact to help woo them. This is why when selling insurance over the phone, it is even more important than usual that you smile and sit up straight. Why? Smiling changes the tone of your voice and makes you sound more inviting. Sitting up straight opens your diaphragm, improving the sound quality of your voice. You'll need both of these assets in your corner to be successful.
You want to build rapport as quickly as possible with your prospective client. You want to be friendly and approachable, but be careful about becoming too casual. Keep your conversations professional. Questioning and demonstrating comprehension of the answer shows your clients you care. Health insurance is confusing, and if you're patient with answers to your client's questions, they'll be more likely to trust you. If your clients go into long stories about their personal lives, gently guide them back to the topic at hand. Your conversations should be intentional but not stiff.
You can sell with confidence using Kingdom's electronic quoting and enrollment tools. This allows you, as the agent, to effectively inform your client of the plans that best suit their needs while remaining compliant with all the electronic portions of the application process.
If you provide a great customer experience, hopefully, they'll recommend you to their friends and family. While you aren't allowed to explicitly ask for referrals in regards to Medicare Advantage, your clients can forward your contact information.