What Is An FMO And Why Should You Work With One?
February 8, 2023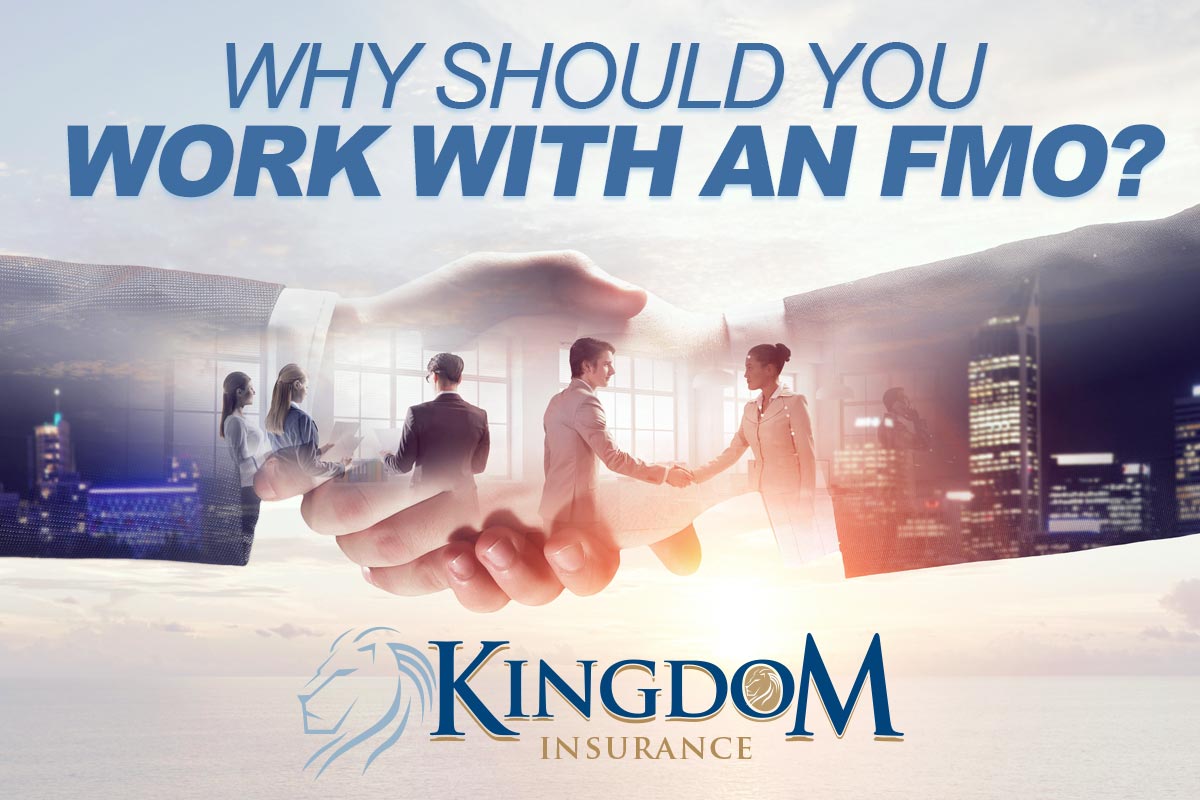 What does FMO mean? Finding More Opportunity? Financial Management Office? For Members Only? Not exactly.
So, what is an FMO?
FMO stands for Field Marketing Organization. Other commonly used terms are IMO (Insurance Marketing Organization) and NMA (National Marketing Associate). An FMO is a company that offers services and products to independent insurance agents.
Why exactly do I want to work with one?
Most carriers work directly with FMOs only, so to get the best and most products available from carriers it is extremely beneficial for agents to work with an FMO. In addition, many of the products offered by carriers are offered exclusively to FMOs. FMOs can get top-quality contracts for agents and agencies. They also can provide incredible training and support for both new and experienced agents.
Important questions to ask when deciding which FMO you'd like to work with.
What is the FMO's release policy?
Some FMOs offer an open-release policy. This means if should ever decide to stop working with that FMO you are free and clear to take your book of business with you, no strings attached. Other FMOs offer limited-release policies. This could make it a little more difficult to get a release and your book of business will remain with that FMO and you will not be able to take that with you when cutting ties to the FMO.
What are the FMO's commission plan and lead system?
Find out about the commission plan and leads. If the FMO offers fully vested commissions on sales it means you will own all your business.
Does the FMO have a quoting tool or online contracting?
Find out if the FMO offers a quoting tool as this will make it easier than ever to find quotes and issue contracts on the spot for Medicare Advantage products, Medicare supplement products, Part D Prescription plans, and more.
What products does the FMO carry and from what carriers?
It's important to learn what carriers the FMO works with and learn what product options are offered from national and regional brand name carriers.
Does the FMO offer personalized service and support?
Find out if the FMO can provide dedicated support for your success as an agent. Whether you're a new or experienced agent, it is imperative that the FMO you choose to partner with is supportive in seeing you succeed and prosper. After all, the success of the FMO is dependent on the success of the agents they work with. Never be afraid to ask important questions when researching an FMO. Doing your due diligence will help you find the best FMO partner that will always have your success in mind.
With over 40 years of experience, Kingdom Insurance has helped many agents to achieve or exceed their goals year after year. If you're interested in learning how Kingdom Insurance can partner with you contact our team today!