Learn How Agents are Doubling and Tripling Leads
December 8, 2022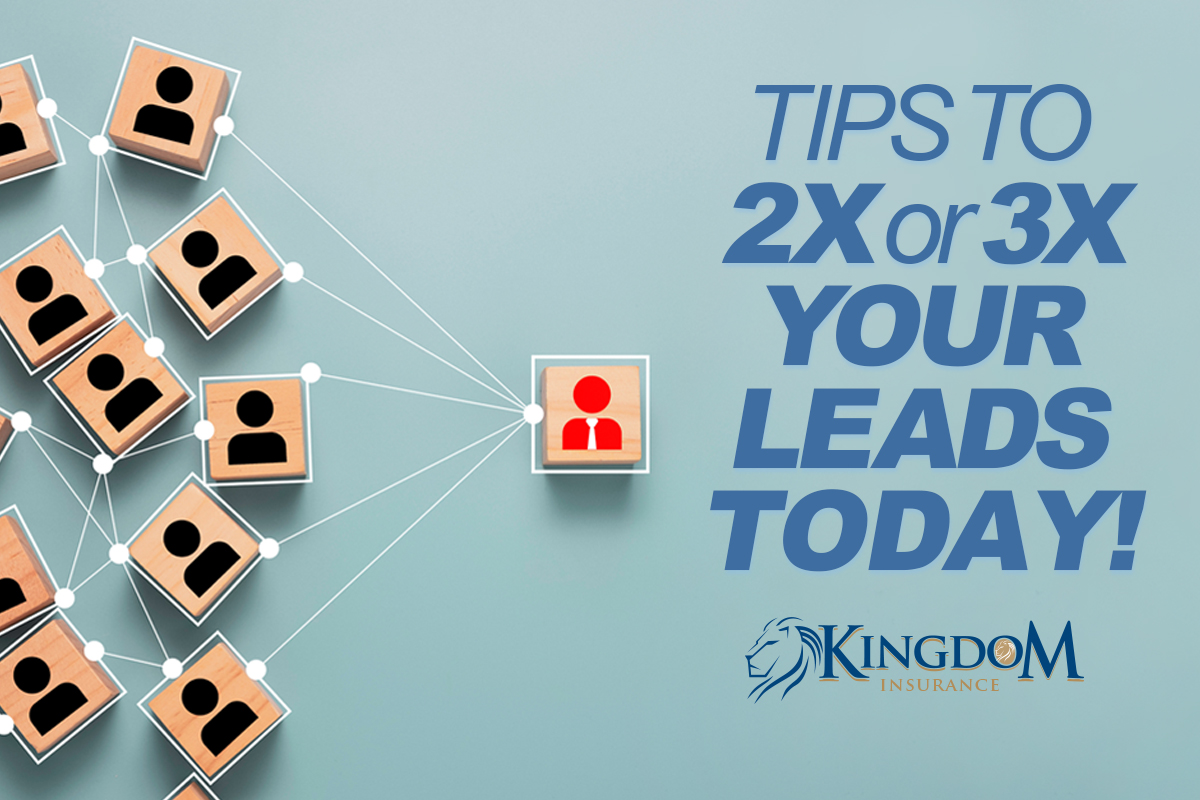 Even after you have received initial leads, an easy yet incredibly effective way to build your growing book of business is simply by asking for referrals from clients you have already built a good relationship. This simple yet important step, which is missed by many agents, will help you organically grow your business by 20, 30, up to 40 percent, or possibly more, all while staying in compliance with the rules of Medicare. Here are a few steps you can take to encourage word-of-mouth recommendations after building a relationship with a happy client that will have a big impact on your sales and get your business up and running.
After you've spent time with a client and all applications and paperwork have been completed, there is still an opportunity to continue the conversation. DO NOT hesitate to ask for referrals. You always want to be compliant with the rules of Medicare, so you can't ask for the contact information of your client's friends or family. However, you can leave your information with them to share with others.
Simply ask them if they think you've done a good job helping them with their Medicare health plan decisions. This is your business, and a happy client is often eager to share an agent's name based on the excellent care and valuable service you have provided them. They know how helpful you have been to them when they needed assistance understanding their options for Medicare insurance plans.
An important step is to leave a small stack of business cards. Leaving extra business cards that your client can then share can encourage them to give them to family or friends that are on or will be on Medicare. Some agents have even created referral cards to give to clients in addition to business cards. During your visit, you can give them a few that they may then share with others. If they have any questions about Medicare and benefits that may be available to them, you are just a phone call away.
If you feel uncomfortable with asking for a referral don't hesitate to come up with a script that you can reference and then practice saying it, so it becomes second nature and you'll be confident in exactly what you want to say when the time comes.
For example: "If you feel like you have benefited from working with me today, would you be willing to share my business card and contact information with anyone you know that may be interested in getting help with their Medicare health plans?"
Another important step is to follow up with your client soon after their Medicare benefits have begun. Simply check in with them to see if they are doing well or if they have any additional questions. This then offers you another special opportunity to ask for a referral.
Finally, if you have received a referral from a client take the time to send a thank you card to show your appreciation to those who have recommended you. After all, people like to be recognized for their efforts and this could encourage them to send even more business your way.
In summary, capitalizing on your leads is incredibly important in building your business. Taking the time to develop and cultivate the relationships that you have with your existing clients by simply asking to help their friends and family can make a huge difference in your bottom line. We hope these tips help you to grow more leads from your current book of business.
Good luck out there!