Kingdom's New Lead Generating Websites - MyMedicareApp and MyPlansReview!
October 26, 2022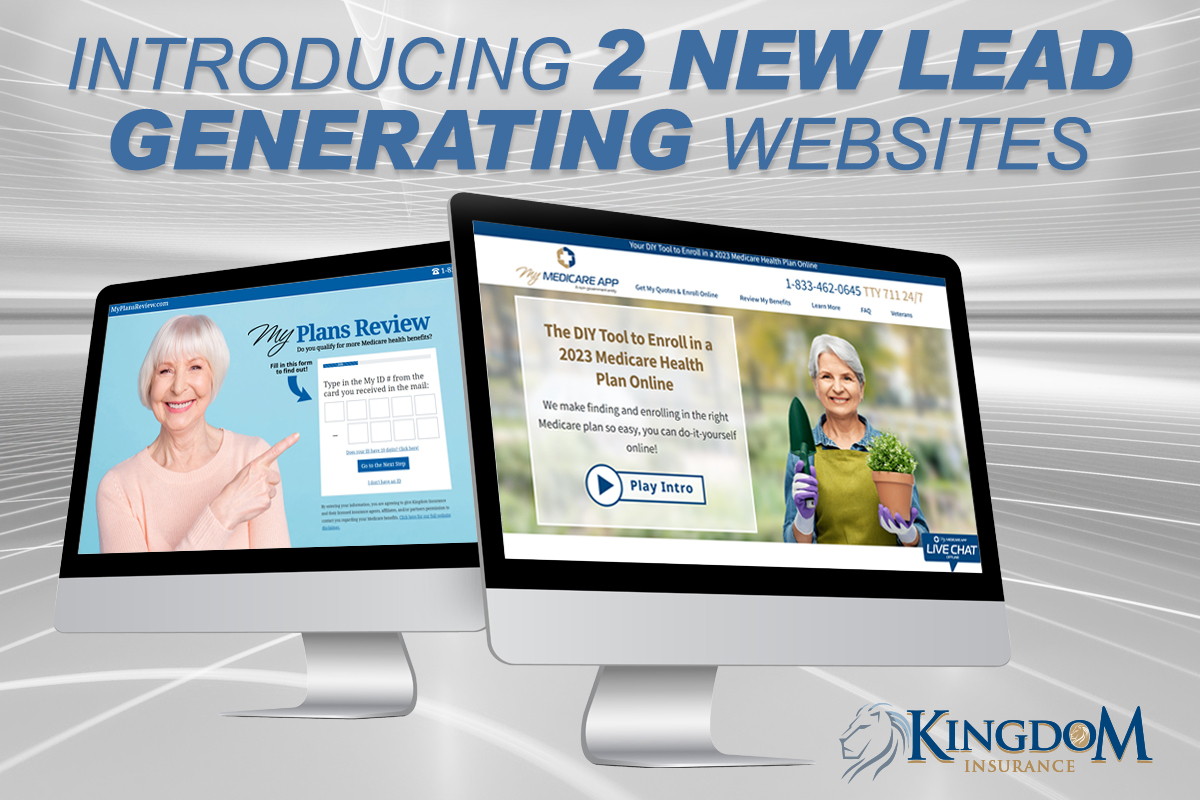 We've got great news for agents! In addition to the recent launch of the lead generator, MyRx4U prescription discount card, Kingdom is proud to announce the launch of two additional new lead-generating websites, MyMedicareApp.com and MyPlansReview.com! The new websites have officially launched, and Kingdom has implemented a national campaign to promote the MyMedicareApp right in time for AEP.
What is MyMedicareApp?
MyMedicareApp.com is an easy-to-use website for individuals interested in enrolling in Medicare plans from the comfort of home. This website also contains a detailed video tour guide throughout all the website pages to make it even more of a user-friendly experience, especially since most website visitors are seniors 65+.
What is MyPlansReview?
MyPlansReview.com is a website where individuals can digitally submit help requests and inquiries regarding their Medicare insurance in response to home mailers. This site speeds up the agent response process by 2 to 3 weeks, giving immediate support, unlike traditional, slowly mailed lead cards.
Plus, don't forget agents can use affiliate links to the websites in their own social media and marketing efforts. This means individuals registering for enrollment on either one of the sites may become a lead for Kingdom agents to contact and assist them in signing up for Medicare Advantage plans.
We're incredibly excited about the MyMedicareApp national campaign. It is hyper-targeted at the senior population by means of TV Commercials, Google, and social media advertising. This is the largest marketing campaign Kingdom has ever executed and we look forward to significant returns in new leads for agents during AEP and beyond!