Announcing Kingdom's New Lead Generating Prescription Discount Card - MyRx4U
October 11, 2022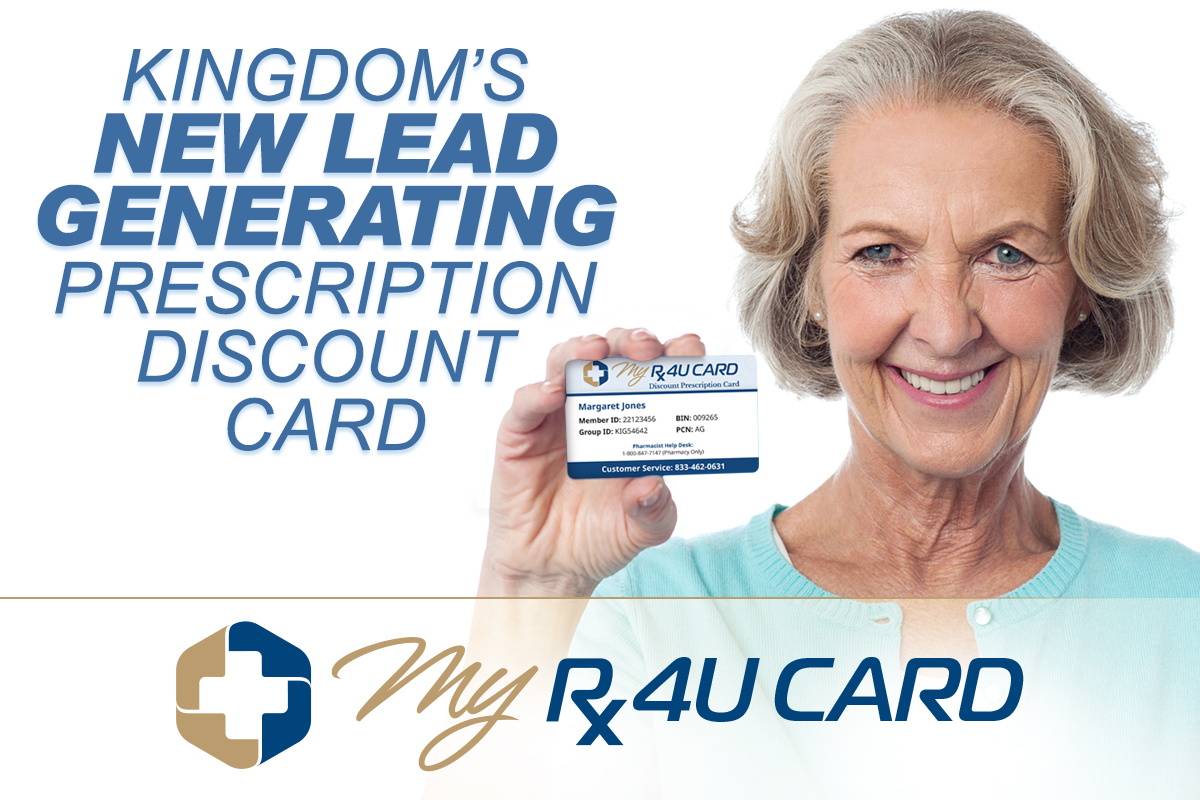 We're excited to announce Kingdom's new lead-generating tool, the MyRx4U Card! The MyRx4U Card is a FREE prescription discount card available to individuals 65 and older or on social security disability.
What does this mean for an agent?
This means anyone signing up for the MyRx4U card can become a possible lead in our system allowing our licensed agents to reach out to them to help them with signing up for Medicare Advantage plans.
What makes this card special?
It is exclusively available to individuals 65 and older or on social security disability. It offers up to 75% off prescriptions at over 63,000 pharmacies nationwide. It can also be used on pet medications, too! There is no cost to sign up for the card and its use is unlimited. It can be used on name-brand and generic prescription drugs and the website allows users to easily shop and compare prices online.
The MyRx4U card is an amazing new lead-generator for Kingdom Insurance agents that makes it easy for individuals to sign up online and begin using it immediately to save big on prescriptions beyond their typical plan. This means as soon as they enter their information on the website to instantly receive the card, they can get immediate savings on prescriptions, and agents may receive their information as a new contact lead. Agents can also offer the card as an added benefit to new and established clients that are already interested in Medicare Advantage plans.
Additionally, the new lead-generating tool Kingdom developed offers the opportunity for agents to use affiliate links in their social media, marketing, or correspondence. An affiliate link is a unique link that contains an agent's unique ID number used for tracking. This means anyone who clicks on the shared affiliate link will be automatically connected with that agent to be a potential lead.
We're thrilled with the new MyRx4U card and all the benefits it will offer our clients and the potential sales it will generate for our agents!
Visit the new MyRx4U.com website to learn more!